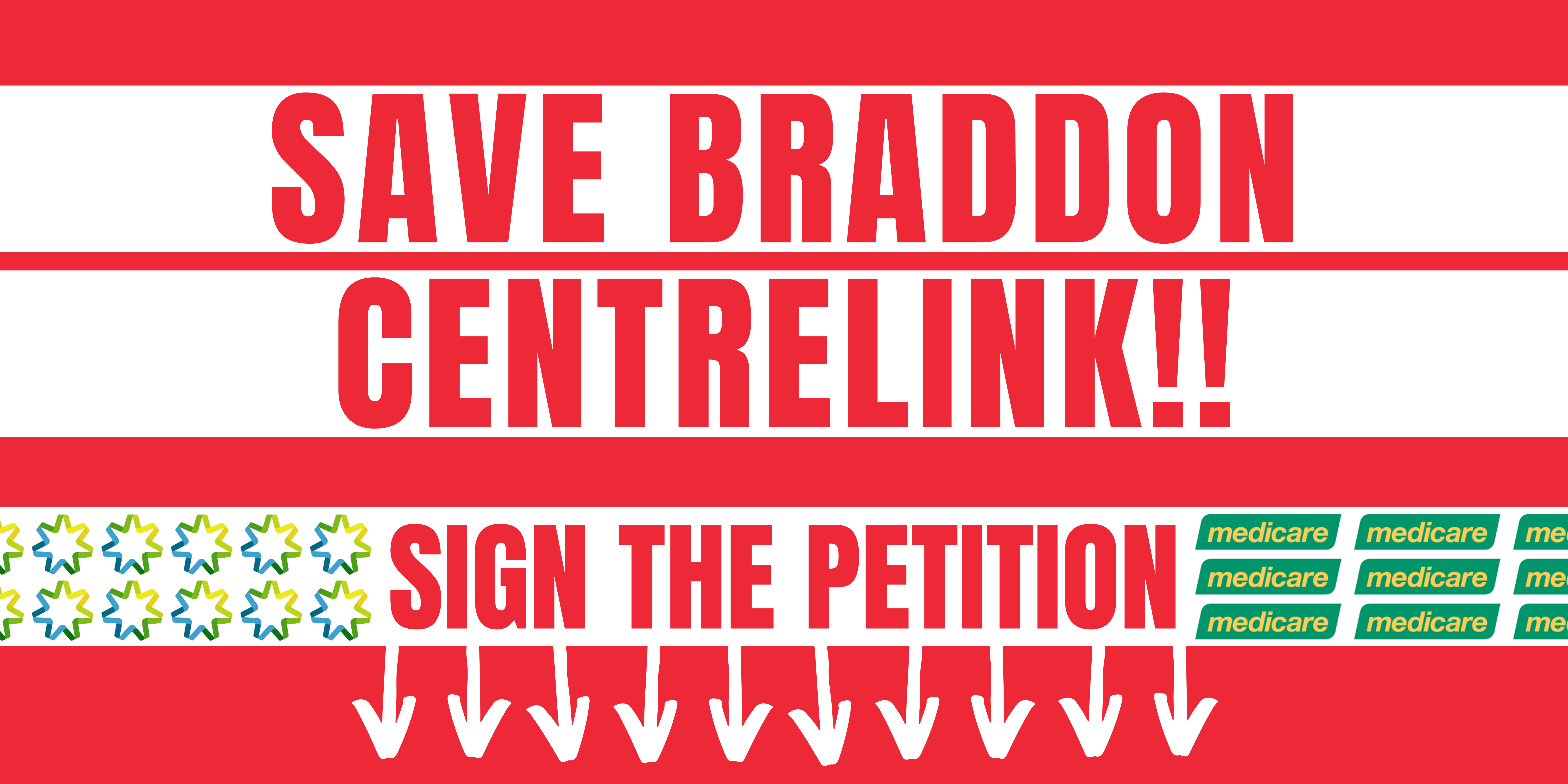 Add your name to the campaign to save the Canberra Electorate's only Centrelink Shopfront.
Minister for Government Services Linda Reynolds confirmed by letter to Alicia Payne, Member for Canberra, that the lease for the Braddon Centrelink on Lonsdale street will end in February 2022. She also confirmed that the Federal Government is reconsidering the need for face-to-face services in the Inner North of Canberra. No community consultation has yet taken place. This is unacceptable. 
The Braddon Shopfront is a vital service for the people of Canberra, specifically for those living in the Inner North and South. Students living in Turner and retirees living in Campbell should not have to travel to Woden or Belconnen in order to access Youth Allowance or the Aged Pension.
If you agree, please sign this petition.